Regular price
$45.00 USD
Sale price
$35.00 USD
Unit price
per
Sale
Sold out
Your skin will fall in love with the results from our Bakuchiol Blend Spot Treatment. Our powerhouse skin healing trio focuses on delivering key nutrients for pro-aging, skin texture, and inflammation from cystic acne. 
Our plant-based alternative to retinol is gentle on the skin, traveling deep into the epidermis enhancing skin firmness. Our hydrating oil refines the appearance of pores by increasing cell turnover and dissolving impurities that give the skin an oversized perception. These impurities are in the form of dirt, bacteria, dead skin cells, and excess sebum.
Essential Herbs & Why We Love Them
Babchi: an Ayurvedic herb that rejuvenates the skin, increasing skin firmness, healthy cell regeneration, and healing 
Amla: naturally rich in Vitamin C, a powerful antioxidant that enhances skin elasticity and wrinkle reduction 
Olive: contains flavonoids* and 

oleanolicsyre* that heal wounds/scars and stimulate cells in connective tissue, improves skin barrier function and reduces inflammation 
*Flavonoids: type of polyphenols 
Skin Type

Skin Concern
Fine Lines/Deepened Wrinkles 
Textured
Enlarged Pores
Cystic Acne
Sensitive/Reactive skin
Why Babchi and Not Only Bakuchiol Molecule?

Bakuchiol is extracted from the star of the show, the Babchi Seed. It is then synthesized in a chemical factory to use in formulations; however, if natural and organic are your forte, then I'd recommend staying away from Bakuchiol altogether. Now on the other hand, the Babchi seed contains many different compounds, and as a whole serve the skin many benefits which is why we utilize the whole seed in our oil. 
What Is The Difference Between Babchi and Retinol?
Retinol, which is often synthetically sourced from fish, liver, and egg sources is a Vitamin A derivative that is commonly known to cause burning, blistering, stinging, and swelling of the skin. The role of retinol is to stimulate cellular activity and collagen production that help with healthy aging. It also strengthens the skin's moisture barrier to avoid loss of moisture. Babchi is not a Vitamin A derivative because it is a seed that works similarly to retinol; however, is not a retinol. Over a 16 week period, Babchi produced the same healthy aging effects as retinol, but without the irritation.
Ingredients
Squalane Oil*, Babchi*, Amla*, Olive Leaf*, Plant-derived Vitamin E*
*organic ingredients
Each plant oil and herb were carefully selected and serve the skin a purpose in this facial oil. 


This batch was made on 
How To Use
Warm up face oil (up to half a dropper) in your palms before taking time to massage into skin. Work in an upward and outward fluid motion, using a soft tapping motion to ensure oil is evening distributed. Use at night after cleansing. This product works best as the final step in your routine. Incorporating the Bakuchiol Blend into your skin regimen works best with our facial oil, moisturizing balm, and hydrating toner. 
Share
View full details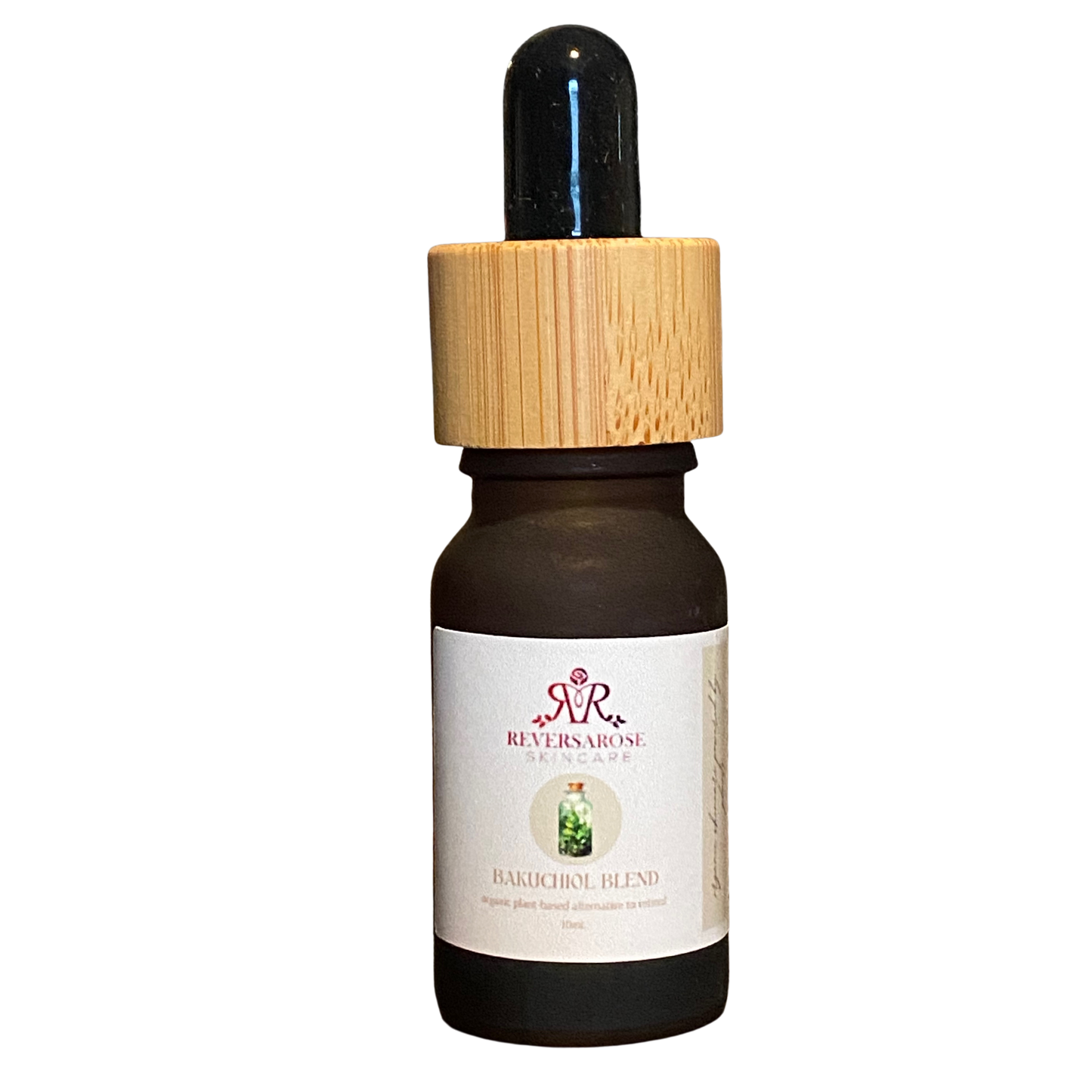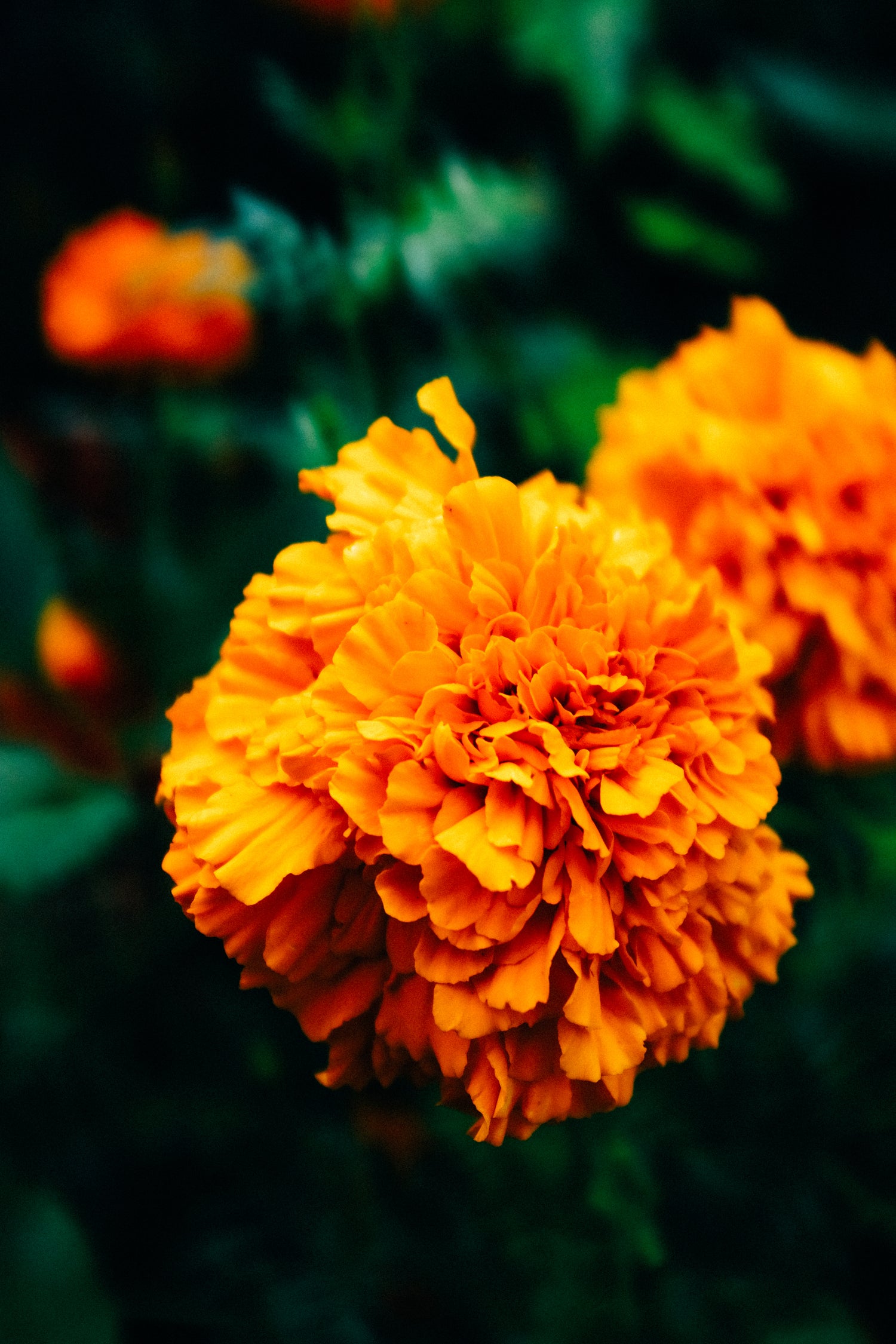 Why organic?
The average woman puts 515 synthetic chemicals on her body every day without knowing. We believe in products that contain harm-free ingredients, are better for our overall health, have lower allergen risks, and are better for our skin.