Regular price
Sale price
$16.00 USD
Unit price
per
Sale
Sold out
Description & Benefits
Discover the perfect balance of care with Organic Beard Oil! Our fragrance-free formula is packed with herbs and accelerates hydration, eliminating dryness while conditioning and softening your beard. Pamper yourself and your beard!
Benefits: Moisturize. Repair. Grow.

How To Use
Warm 1-3 pumps of oil in hands before massaging into beard and skin.  
Ingredients
Sunflower: rich in omega fatty acids that help keep the beard soft & moisturized
Castor: reduces inflammation like skin rashes
Horsetail: strengthens and improves elasticity of hair fibers, helps regulate hair growth cycle, and reduces inflammation
Nettles: combats hair loss and helps with hair re-growth. Naturally rich in silica and sulfur that help improve hair health by strengthening hair shaft
Sesame: has anti-fungal and antibacterial properties that help fight against scalp infections like dry, flaky, skin. Helps soothe itching sensation, hair shed, premature greying, hair thinning, and promotes hair growth
Black Seed: has anti-inflammatory, antioxidant, and potential hair growth properties. Helps add shine and luster while soothing irritation. Benefits dry, damaged hair.
Flaxseed: a major hydrator and irritation-soothing oil. Helps strengthen hair and is essential for thin, brittle hair
Fenugreek: treats dandruff, prevents hair shedding, promotes hair growth, gives the hair luster & shine, has anti-inflammatory, antibacterial, & antioxidant properties, and soothes scalp irritation 
Rosemary: stimulates hair growth, improves circulation, soothes scalp irritation, and prevents dandruff. Studies have found that rosemary is very similar to minoxidil (Rogaine), a popular hair regrowth treatment; however, it does not have the same side effects. Common side effects from using minoxidil include scalp irritation, dizziness, headaches, and many more. Rosemary, a natural herb, does not.  
Amla: known as a hair "superfood", prevents dandruff, targets premature greying, stimulates hair growth, and maintains natural hair color. A 2014 study confirmed that a hair treatment including amla was more effective that an over-the-counter chemical solution for treating head lice.
Vitamin E: a potent scalp antioxidant & hair hydrator that boost scalp health, stimulates hair growth, increases hair strength, and is great for coarse, dry, damaged hair on scalp
Seasonal Organic Essential Oil
This Is For You If...
You are experiencing a dry, flaky (dandruff), itchy beard. If you have uneven hair patches or ungroomed look
This product is for you if you believe in organic skincare with chemical-free, cruelty free ingredients and handmade with love by a small business owner.
Share
View full details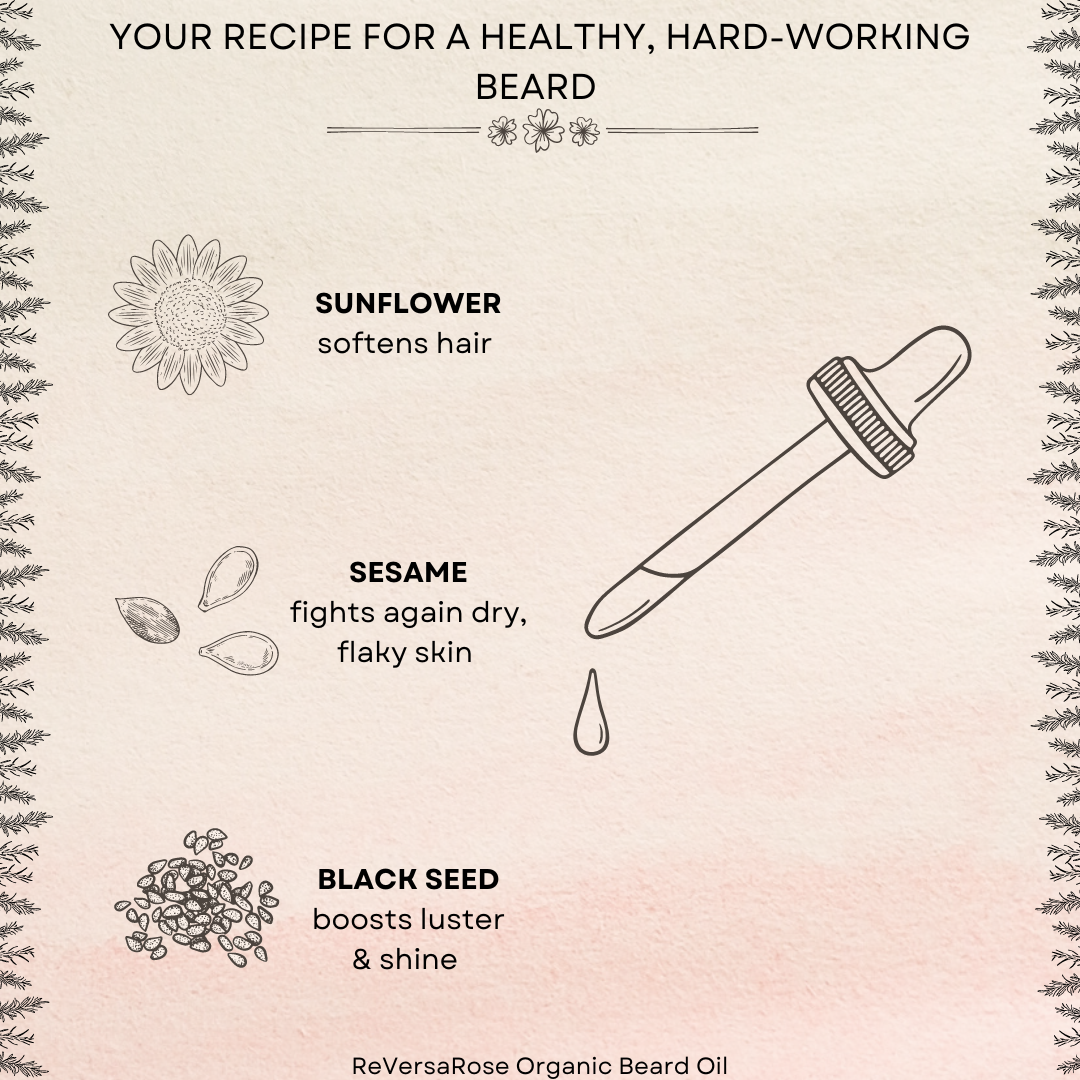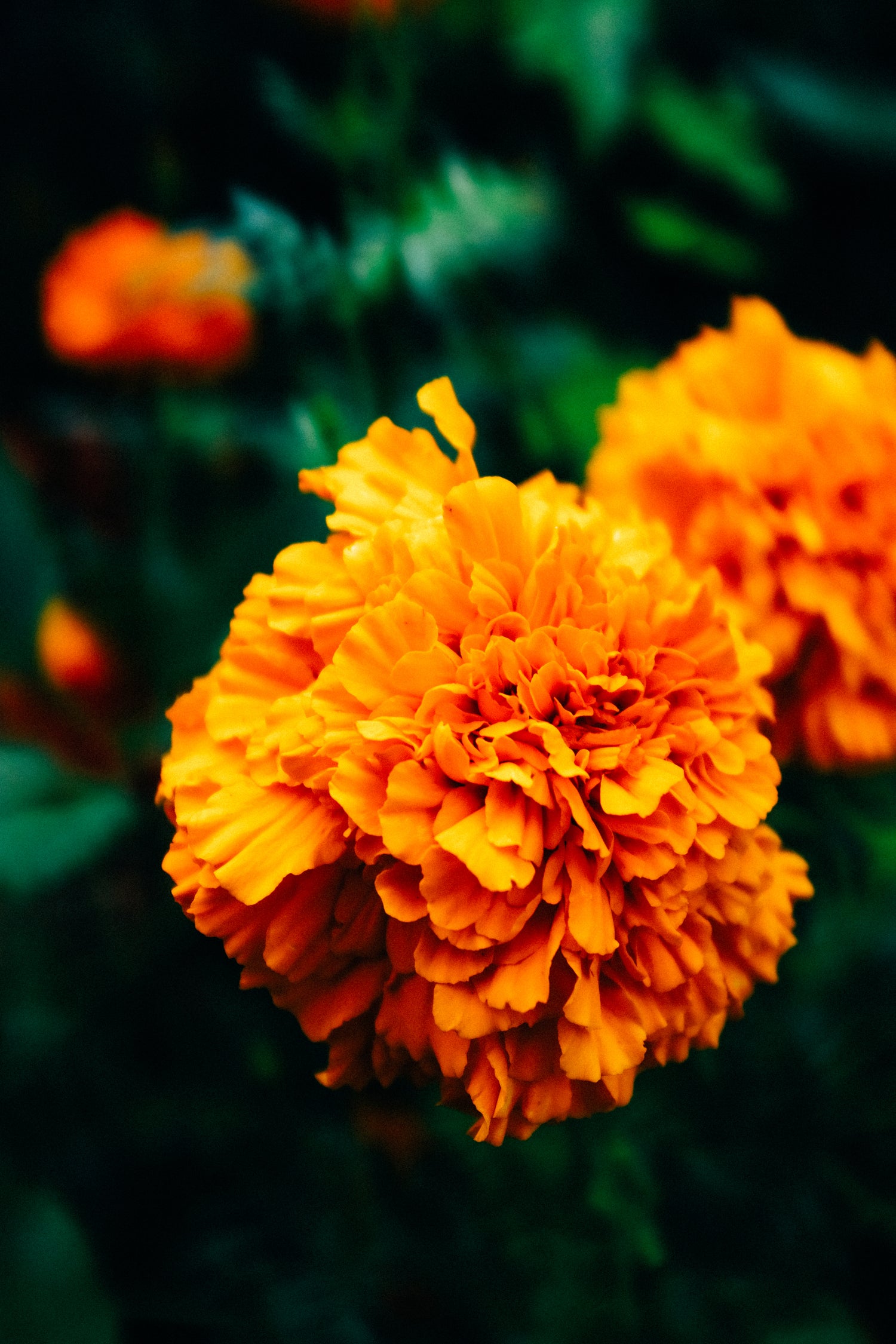 Why organic?
The average woman puts 515 synthetic chemicals on her body every day without knowing. We believe in products that contain harm-free ingredients, are better for our overall health, have lower allergen risks, and are better for our skin.