Regular price
$30.00 USD
Sale price
$25.00 USD
Unit price
per
Sale
Sold out
Give It To Me Fast
It is time to FIGHT off these damaging free radicals, fine lines & wrinkles, and keep our skin tight! This mask is packed with regenerative fruits and herbs that love on our skin, work hard to fight aging, and keep our complexion bright & glowing

I Wanna Learn More
An organic, dry powered face mask filled with herbal extracts to help gently cleanse, detoxify, and balance the skin. Our 5 masks, each one containing different fruits, herbs, and clay based on skin type, help rejuvenate & naturally exfoliate the skin without the use of chemicals.
We make dry, powered masks instead of a traditional wet mask to avoid adding preservatives. Wet mask are very difficult to preserve and require high levels of preservative which become less effective/active over time. The dry, powered masks will last longer, become active the moment you add liquid (water, rosewater, oil, etc), and force you to take the time to care for yourself. 
How To Use
Mix 1 scoop of dry powder into bowl. Add water, rosewater, or facial oil. Mix until it turns into a creamy paste. Apply using fan brush or spatula. Let sit on skin for 5-10 minutes. Avoid letting mask dry. Keep it as moist as possible.Wash off using warm water and use a wash cloth to remove any remaining mask. Use up to 2 times a week. Predicted to last 4-6 months depending on use. 
Tip: Pairs nicely with the ReVersaRose Rosewater Toner
Ingredients & What They Do
Strawberry: rich in vitamin c, salicylic acid, and naturally occurring BHA's that help cleanse pores and prevent bacteria. Helps reduce UV damage, reduces puffiness, tightens, reduces hyperpigmentation & sun spots, targets signs of aging, and brightens the skin
Rosehip: brightens and evens out skin, regenerates & heals, helps with anti-aging, increased collagen production & skin elasticity, ideal for blemished skin (acne), can calm and soothe irritation (rosacea, eczema, and other skin issues), has restorative powers. Studies proved the use of Rosehip oil on patients post-surgery improved the overall look of scars. Research also shows after 8 weeks, Rosehip oil will lead to a significant improvement in crow's feet wrinkles, the skin's moisture, & elasticity.
Pomegranate: protect against UVB rays, improve hyperpigmentation, acne, signs of aging, wound healing
Cranberry: very high in polyphenols, vitamin c & e which fight free radicals, minimize signs of aging, and loss of elasticity
Açaí: rich in fatty acids that promote collagen production, firms, hydrates, and leaves skin glowing
Gotu-kola: promotes the production of collagen, reduces scars & stretches, keeps skin tight, and helps prevent sagging skin
Organic Rose Petals: soothes irritated & red skin, has anti-bacterial properties that fight acne & breakouts, and hydrates the skin
Turmeric: an anti-inflammatory herb that soothes, detoxifies, & exfoliates. Anyone suffering from inflammation, acne scarring, or puffiness can benefit
Green Tea: combats premature aging, may help hormonal acne, protects against free radicals damage, evens complexion, and has anti-inflammatory properties 
This Is For You If...
You are in the self-care mood and want to relax, balance & detox the skin.
This product is for you if you believe in organic skincare with chemical-free, cruelty free ingredients and handmade with love by a small business owner.
Share
View full details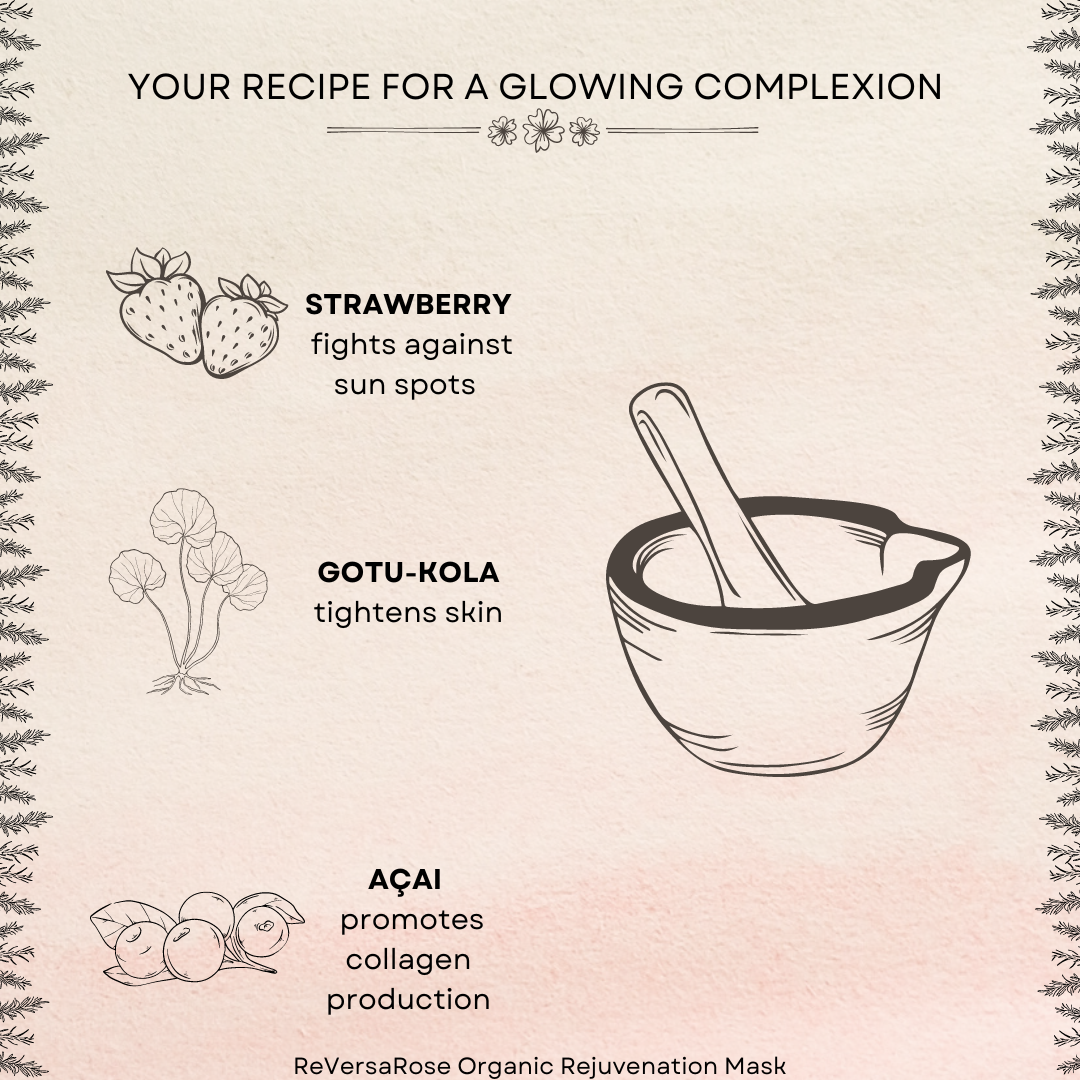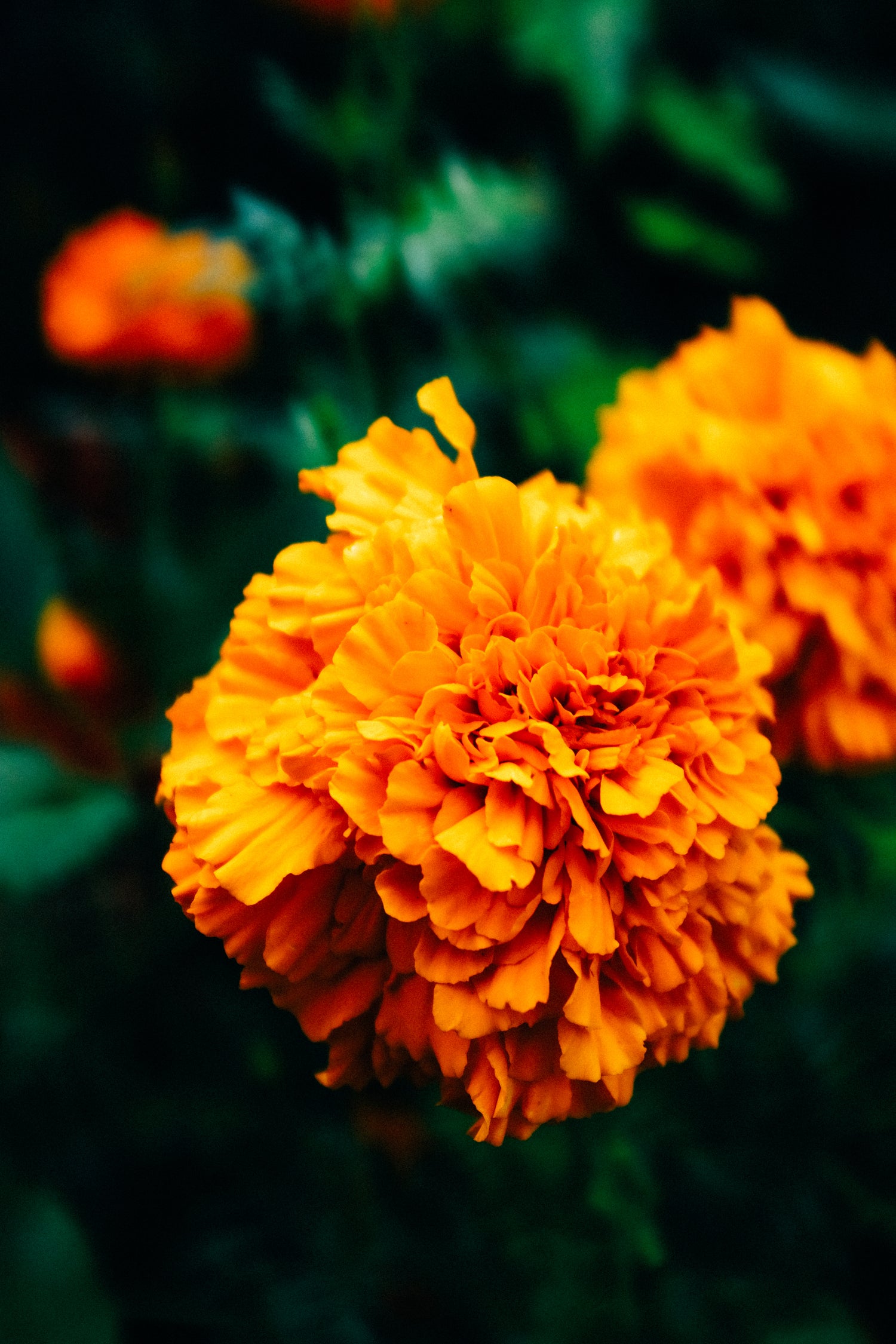 Why organic?
The average woman puts 515 synthetic chemicals on her body every day without knowing. We believe in products that contain harm-free ingredients, are better for our overall health, have lower allergen risks, and are better for our skin.